Traditional Cakes
Our cakes are made fresh in-house, commonly found in our store fridge. Each cake is traditionally decorated and can have a message added to the top.
View All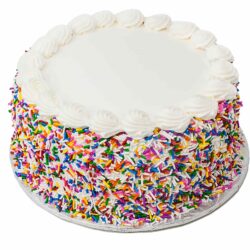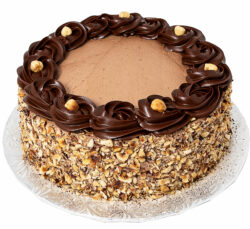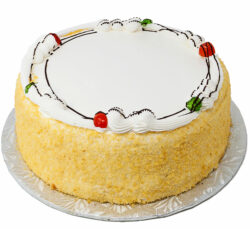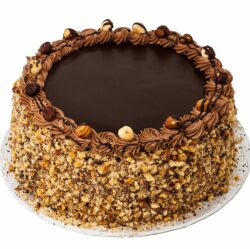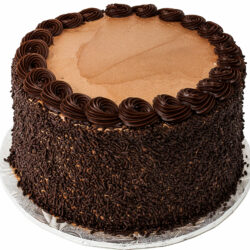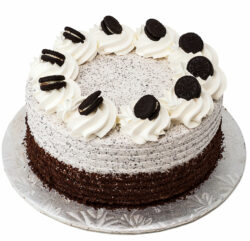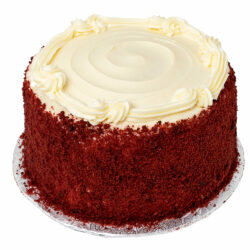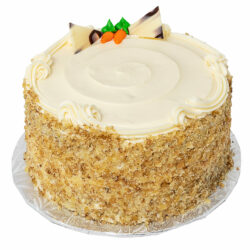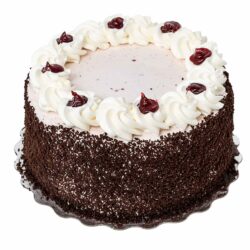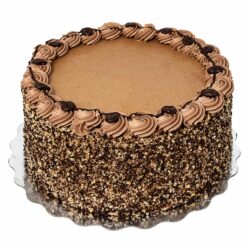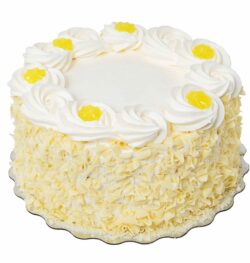 Cake Information
Learn More about Serving Sizes, Cake Cancellation Policy, and Traditional Cake Add-Ons.
Learn More
Frequently Asked Questions
Due to COVID-19, how are you currently operating?
As of August 21st, the store will be open from Tuesday to Sunday from 8am-5pm.
We will be limiting the number of customers allowed in the store at once, and all customers must be wearing masks. We have the right to refuse entry to anyone not wearing a mask.
No food will be exposed, and all food will be served by SanRemo employees.
Curb-side window pick-up is still available for pre-order.
Instant Order (via Ritual) is still available.
We are no longer offering delivery.
For further questions please email rebecca@sanremobakery.com
Where are you located and how can I get there?
374 Royal York Road, Etobicoke, ON, M8Y 2R3
TTC Transit: from Royal York Station you can take the 76 South or 15 Evans
GO Train: Mimico Station is within walking distance
Driving: get off at Islington South from the QEW
Do you have parking?
Limited (free) street parking only, so pack your patience.
Warning: Traffic Officers are on the hunt for illegal parking, they will be waiting, they will find you and fine you.
What are your hours?
As of April 26, 2021:
Monday – 8am to 4pm — Coffee Window Only — Store to be CLOSED
Tuesday-Sunday – 8am to 5pm
** Follow us on social media for updates and holiday hours
How many locations do you have?
Only one! 374 Royal York Road.
Do you have seating?
Due to COVID-19, we no longer offer seating.
What are your payment options?
Cash and Interac
Credit card over $10
Do you have gift cards?
Yes, they are available for purchase in-store in any denomination.
We hope to have them available online in the future.
Can I buy donuts in store?
Yes, we make a set number of donuts every morning. Once we sell out for the day, that's it. We usually sell out around 2pm.
We typically only have regular sized donuts available for walk-in purchase.
To avoid disappointment, we suggest pre-ordering online.
How can I pre-order donuts?
Vegan products?
Select salads: quinoa, grilled or steamed veggies, salads without cheese
Do you deliver?
No, we do not deliver any of our products, including cakes and catering.
Do you make custom cookies?
No, we do not make custom cookies of any type.
Do you make custom donuts?
Rarely – please contact management directly to inquire.
Products made without gluten?
Prepared food: select salads, grilled chicken, select seafood, grilled or steamed veggies
Pastries: baby chocolate truffle pastries, select almond cookies, French macaron, Cocomira
Cakes: none
Do you wholesale?
No, we do not offer any of our products at wholesale prices.
Restaurants/cafes who would like to inquire about placing a standard order for our products please talk to management directly.
What can I pre-order?
Donuts – 'Order Donuts'
Cakes – 'Request a quote'
Pies & Pastries – call and ask to speak to staff in the bakery department
Catering – call and ask to speak to a catering specialist
Daily Prepared Food – call and ask to speak to staff at the hot table
Bread – call and ask to speak to staff at the cash area
Pizza – must be ordered before 3pm with at least 2 hours' notice, call us
Seasonal Items – 'Order Seasonal Items'
NOTE: All items are subject to availability and seasonal/holiday changes.
Allergies:
NUTS – We are NOT a nut-free facility. We will NOT accommodate any requests to make an item 'nut-free.' We use nuts on the premise.
PEANUTS – We do not use peanuts on the premise, but we do not guarantee that any of our products have not come in contact with peanuts.
Start Your Order
For all custom quote inquiries please fill out the 'get a quote' form for more info. If you would like to order a cake directly from the catalogue please call the bakery and ask to speak to a bakery clerk. If you have already placed an order with a scanned image please submit your image at the link below.
Request a Quote
Submit an Image