"You need a pinch of love!" - Natale Bozzo
La Famiglia Bozzo – Keeping the family tradition alive.
Natale Bozzo came to Toronto when he was 15 years old with his family. He immigrated from Consenza, Italy (Calabria). Natale first began working at Sicilia Bakery on College Street in Toronto when he arrived. Shortly after that, a friend of his asked him to help out at a bakery located at 374 Royal York Road.
Natale learned that the owner of this bakery wanted to sell the place, so Natale purchased it in 1969 along with his brothers Giuseppe, Peter, and John. The Bozzos named the bakery 'SanRemo' Bakery, after the popular Italian music festival and competition. It started out with only a couple employees, all immediate family. The Bozzo children grew up working in the bakery, and learning different aspects of the business. In the late 90s, after over 25 years together, Natale bought out the business from his brothers. He has since passed it down to his three sons: Rob, Nick and Eddie Bozzo.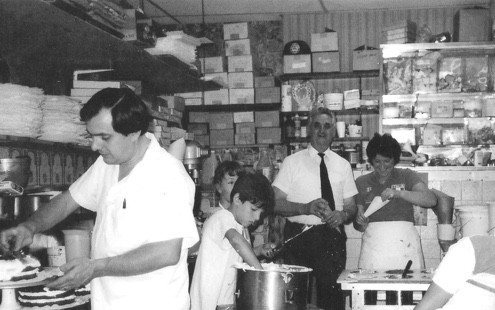 Who We Are
Natale, Rob, Nick and Eddie, have worked together to grow SanRemo to what it is today. Though Natale has retired to Florida, you can still catch him with a piping bag, keeping an eye on the boys to make sure that every product meets his standards. SanRemo Bakery has only one location, and until further notice this is the way the Bozzos intend it to be. The Bozzos work daily at the bakery and it would hard to imagine a SanRemo Bakery without the Bozzos. There really isn't one without the other.
SanRemo Bakery is the Bozzo Family, and that includes everyone who has helped SanRemo get to where it is today – family members, employees, and customers. The Bozzos are very grateful for the community's support throughout the years.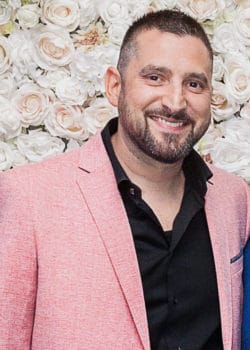 Roberto Bozzo
The Baby & the Heart
At work: store manager, employee & customer relations
At play: watching football & basketball with my kids
Fav movie: Gone in 60 Seconds
Fav food: french fries & pizza
Fav SanRemo: veal sandwich
Edward Bozzo
The Middle & the Muscle
At work: head baker
At play: working out, pilates, a good scotch
Fav movie: mafia movies, especially the Godfather
Fav food: lamb & steak
Fav SanRemo: chicken tender sandwich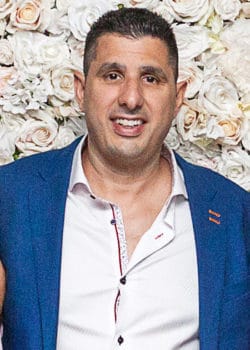 Nicholas Bozzo
The Eldest & the Brain
At work: Accountant
At play: my Hummer, working out, movies
Fav movie/tv: Bad Boys 1 &2, Seinfeld
Fav food: mac & cheese
Fav SanRemo: Italian coffee cake
50th Anniversary in 2019
Watch the SanRemo story unfold with the original three and the reigning three Bozzos.
SanRemo Bakery is your good ol' fashioned Italian bakery, just taken up a couple of levels. – Nick Bozzo